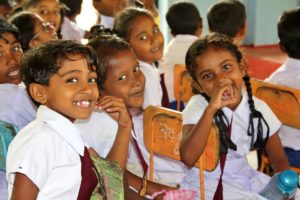 TARANA easily surpassed the $5,000 needed from 40 unique donors to be a permanent member on the GlobalGiving.org fund raiser platform a few days into our fund raising.
We increased our target goal to US$25,000 so that we may cover over 3,000 school children's needs this year as well despite the COVID19 situation affecting the economy.
We sought to go global in our fundraising so that we may cover larger ground especially with the assistance of our friends, relatives and well wishers abroad.
Donation on the GlobalGiving platform gives the donors in the UK and USA special tax benefits as well.
We thank all our donors in Sri Lanka and Abroad whose generosity helped us achieve this 1st mile stone on the Global Giving platform.
Donate Online at: https://www.globalgiving.org/projects/support-rural-schools-in-sri-lanka/